Pine Tree welcomes the National Naked Comedy Tour on June 9, 2018 at 8 pm.  April Brucker and guests will headline this night of laughs along with opening act Ryan Daniels.  Tickets are $15. per person. Please call our office in advance if you are not a member and would like to attend:  (410) 841-6033
Come out and join the fun!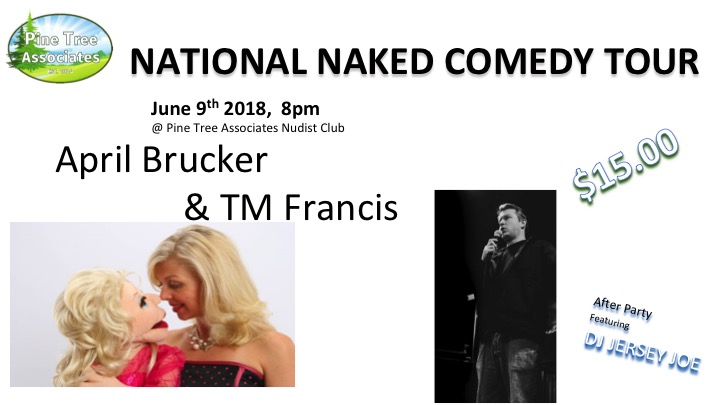 A dance party with DJ "Jersey Joe" follows the show!