Sports
Sports at Pine Tree are alive and growing. Currently we offer three types of racquet sports and courts: tennis, pickleball and paddleball. On Saturday and Sunday morning from mid-May until Labor Day weekend we offer open play and tournaments that are geared towards members and guest of all abilities. Anyone interested in playing need only show up at the courts for the specific event.

Tournaments are also held for these sports every summer with various formats that are open to all members and guest of all abilities.
Open play is daily and before and after scheduled events. On weekends in the summer, there's always a crowd of players looking for partners or putting together foursomes for doubles
Water volleyball is gaining popularity. Regular play is scheduled for 3 p.m. every Saturday or Sunday during the summer. Anyone interested in playing should show up at the outdoor pool at that time.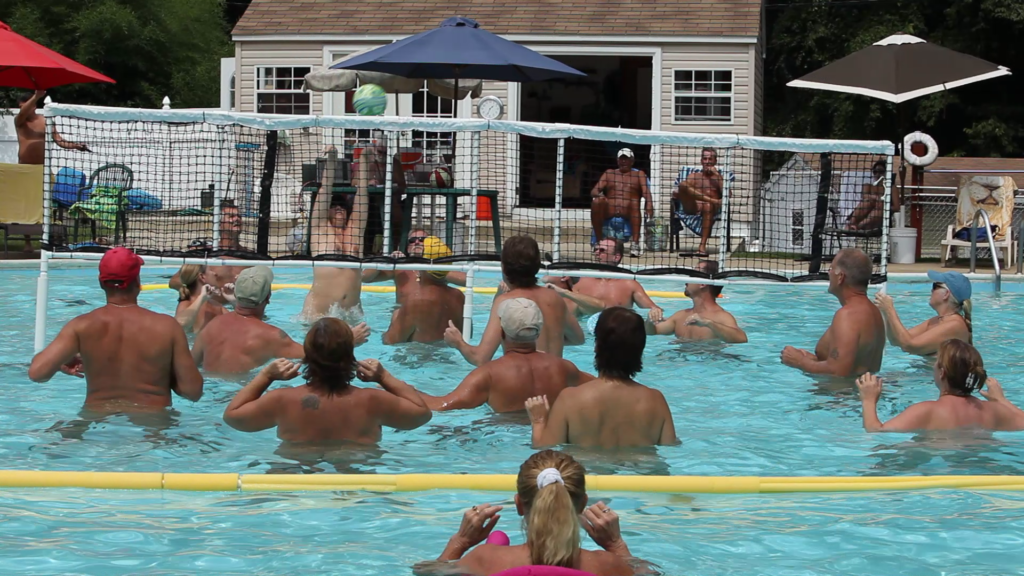 CrossFit workouts are held on Saturday and Sunday mornings during the summer months. Crossfit in the Glade takes place on Saturdays at 10:00 am. CrossFit in the the pool begins at 10:30 am on Sundays. CrossFit workouts are hosted by our own Cowboy Bob. No sign-up is required and all members and guests are welcomed to enjoy Bob's musical workout adventure!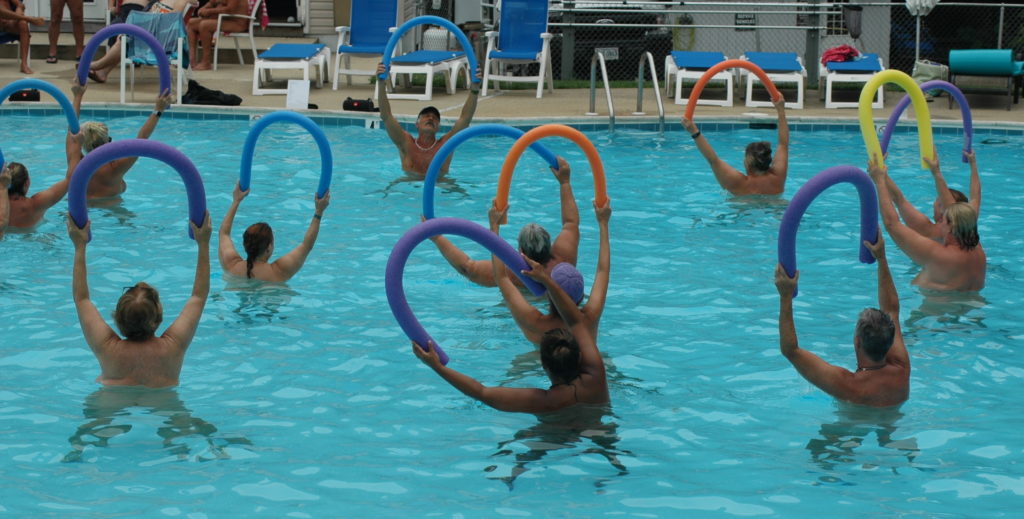 One of our newer sports at Pine Tree is disc golf. Disc golf is played by throwing Frisbee-like discs at a specialized target. The popularity of this new sport is growing quickly among our members.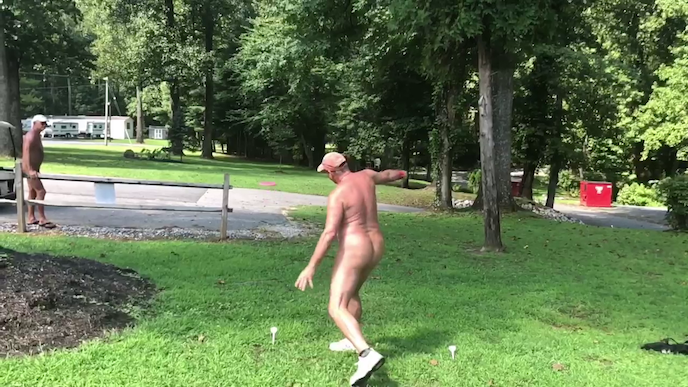 Other sports include: hiking, pentanque, cornhole, table tennis, basketball, darts and swimming in either the outdoor or indoor pool, depending on the time of year.
Yoga classes are offered on Saturday mornings during the summer months for those interested in a more gentle form of exercise.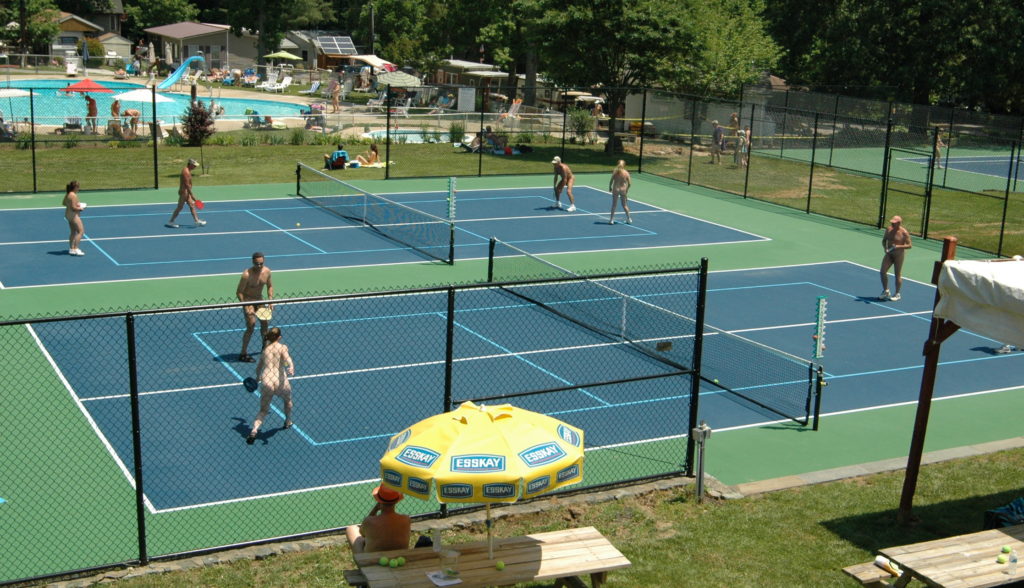 During the colder months, Keyes Hall is reconfigured to include an indoor pickleball court. Indoor pickleball is very popular during winter and early spring weekends. Our Club Calendar includes a schedule of all sporting events.
Limited tennis, paddleball, pickleball racquets are supplied at the office for borrowing. Supplies can be purchased as well. Nudity and proper footwear is required for play.
Pine Tree is both a competitive sports and leisure community. Come out and enjoy the fun … naturally!