Facilities
Pine Tree provides a wide range of facilities for the comfort and convenience of its members and visitors. There are: indoor and outdoor pools, tennis courts, large hot-tub, food service, game room, the office store, lending library and much more.
Keyes Hall
Keyes Hall is the main building on the grounds and the primary gathering place, especially in the colder months. It first floor is dominated by a main hall used for dances, meetings, and other events. The first floor is also where you'll find the indoor pool. The basement has a sauna, showers, bathrooms, laundry facilitiy, an exercise area with some home gym equipment, a pool room, and a children's game lounge.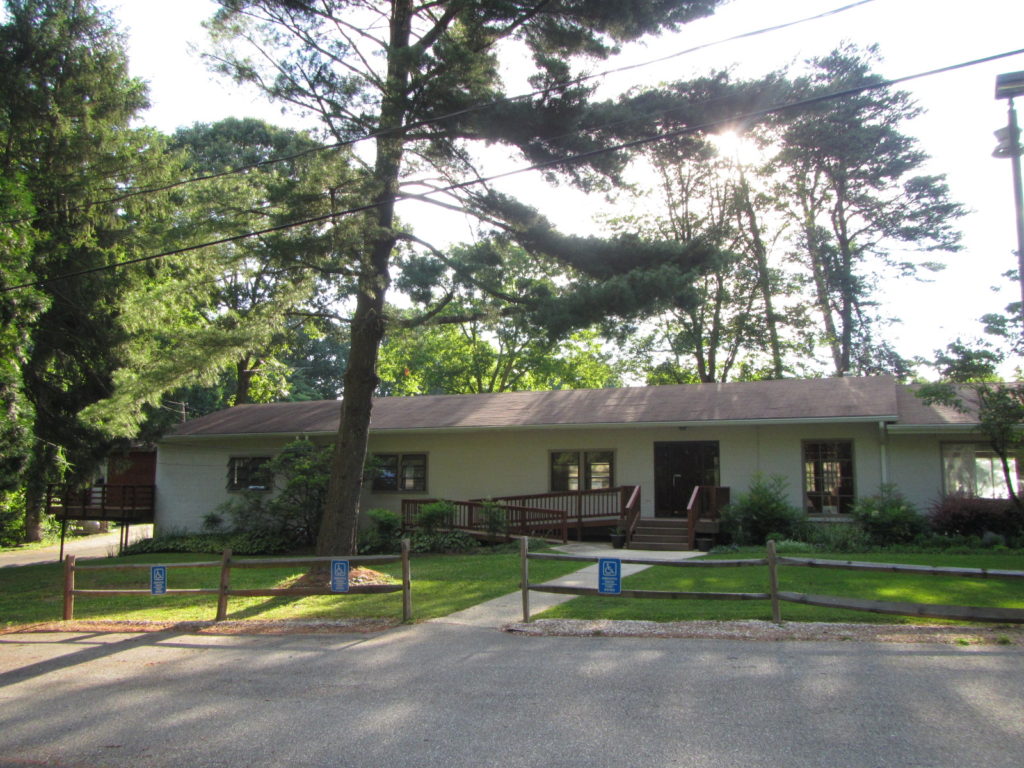 A large stone patio and deck on the back side of Keyes Hall is the primary gathering point in the summer months. This is where the Membership Socials are held, weather permitting. The Hot Tub facility is built into the Keyes Hall deck and is easily accessible from both the main floor and the basement of Keyes Hall.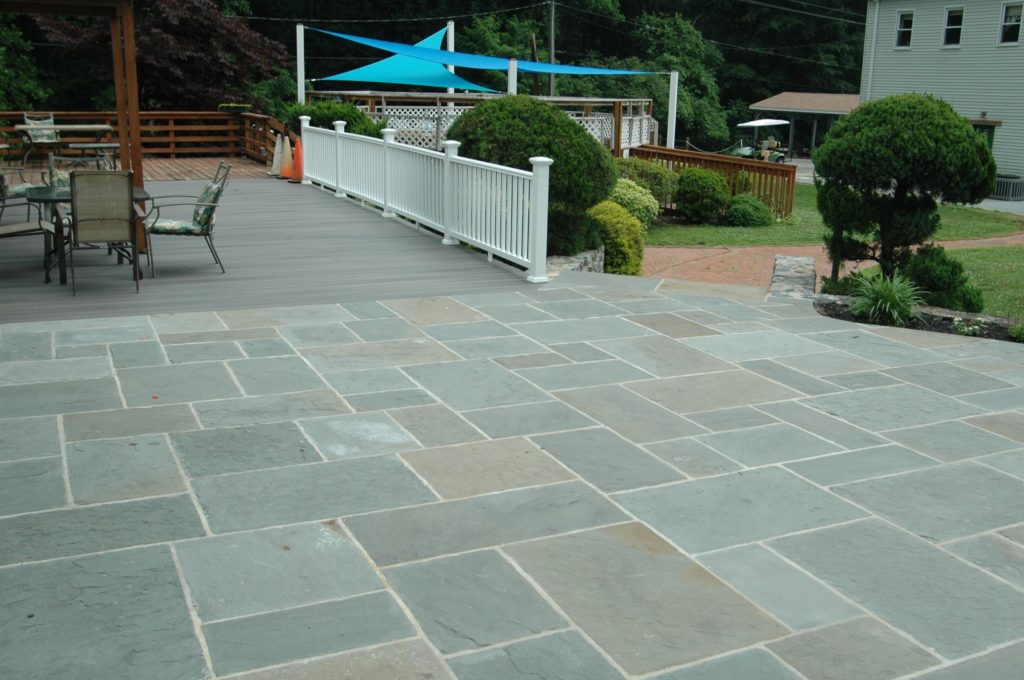 The Office

All the business of the club is transacted in the Pine Tree office. It's the first stop all visitors make once they enter the club. If you have any questions, want to reserve a room or a camp site, want to make a purchase, or have any other need, the staff at the office can help. It houses a small store for basic supplies and frozen food items. Some sporting equipment (E.g. racquets, balls, etc.) are available to borrow if needed.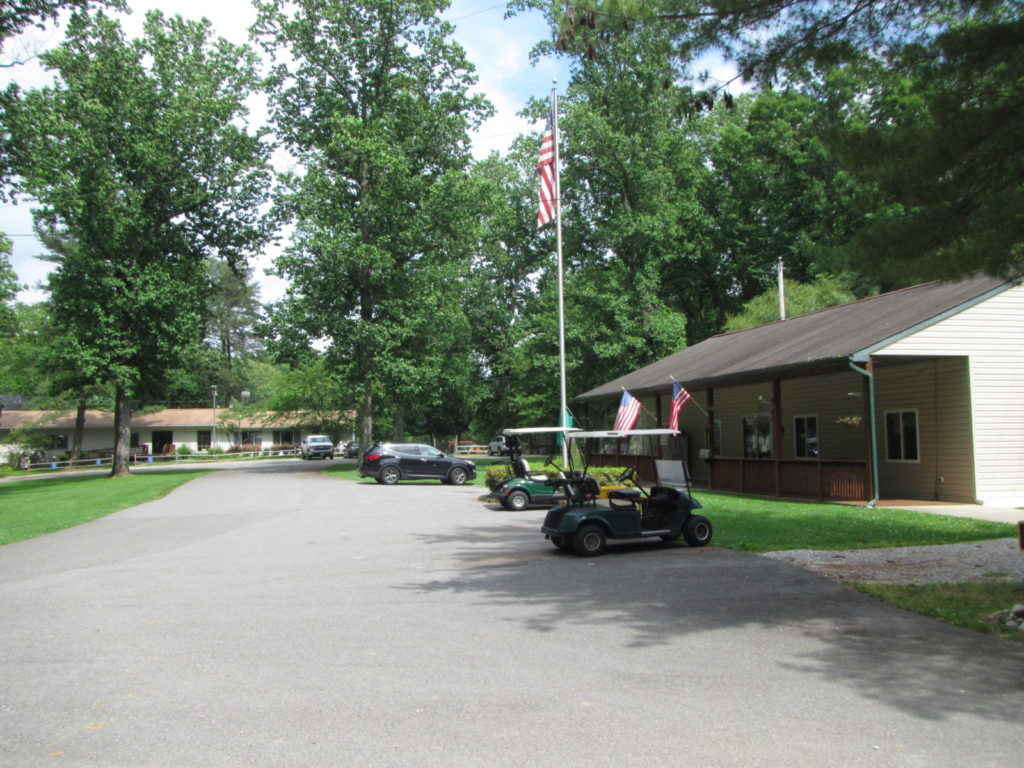 Food Service
The Café Derrière is located in the farmhouse and will be open on Saturdays and Sundays from 9 am to 3 pm during the summer season. This year the Café will feature breakfast and lunch menu items from Creative Cuisine. The Café is a cash-only service.
A pavilion with picnic tables is available for guests who bring their own picnic lunch. The pavilion is located just steps away from the outdoor pool.
In addition to a wealth of fine restaurants in the Annapolis area, there are several restaurants and sandwich shops within 5-10 minutes of Pine Tree. Please click on the restaurant names below to see their Yelp.com reviews and driving directions:
The Farm House

This building dates back to the founding of the club. The Café Derrière is located within the farm house.  In addition, the back room of the Farm House houses the Pine Tree lending library. Be sure to stop by and browse the selections in the library if you are looking for reading material. It's also a place to run in case of sudden inclement weather.