Facilities
Pine Tree provides a wide range of facilities for the comfort and convenience of its members and visitors. There are: indoor and outdoor pools, tennis courts, large hot-tub, food service, game room, the office store, lending library and much more.
Keyes Hall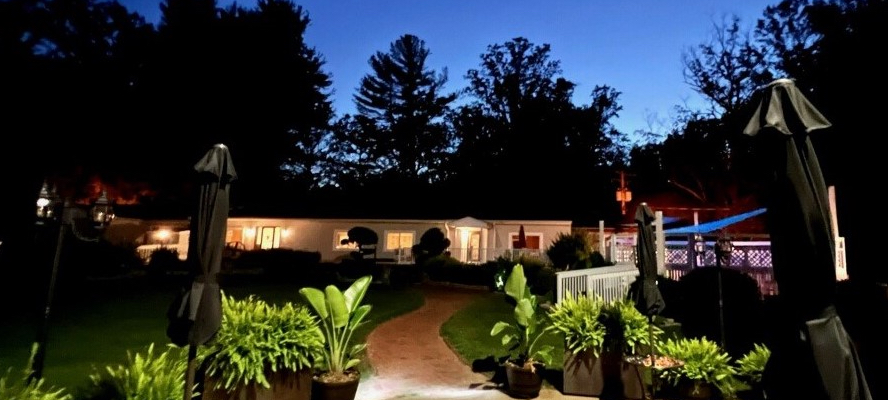 Keyes Hall is the main building on the grounds and the primary gathering place, especially in the colder months. It first floor is dominated by a main hall used for dances, meetings, and other events. The first floor is also where you'll find the indoor pool. The basement has a sauna, showers, bathrooms, laundry facilitiy, an exercise area with some home gym equipment, a pool room, and a children's game lounge.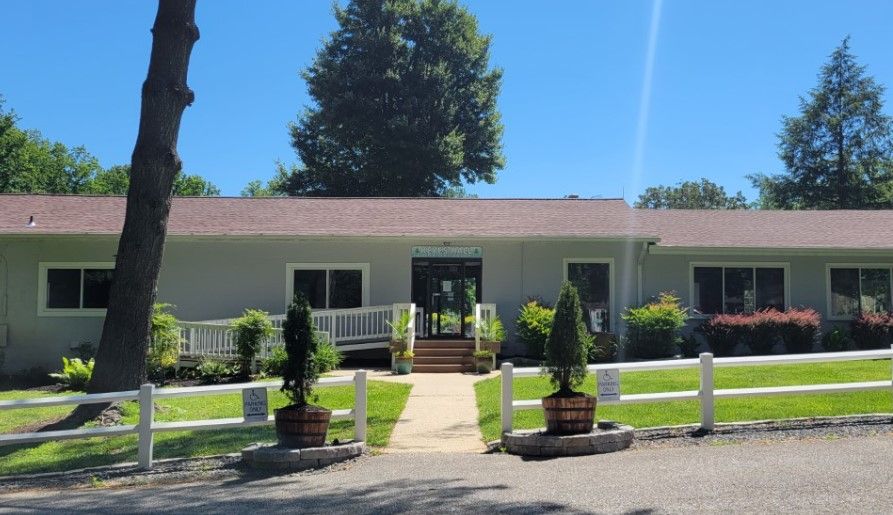 A large stone patio and deck on the back side of Keyes Hall is the primary gathering point in the summer months. This is where the Membership Socials are held, weather permitting. The Hot Tub facility is built into the Keyes Hall deck and is easily accessible from both the main floor and the basement of Keyes Hall.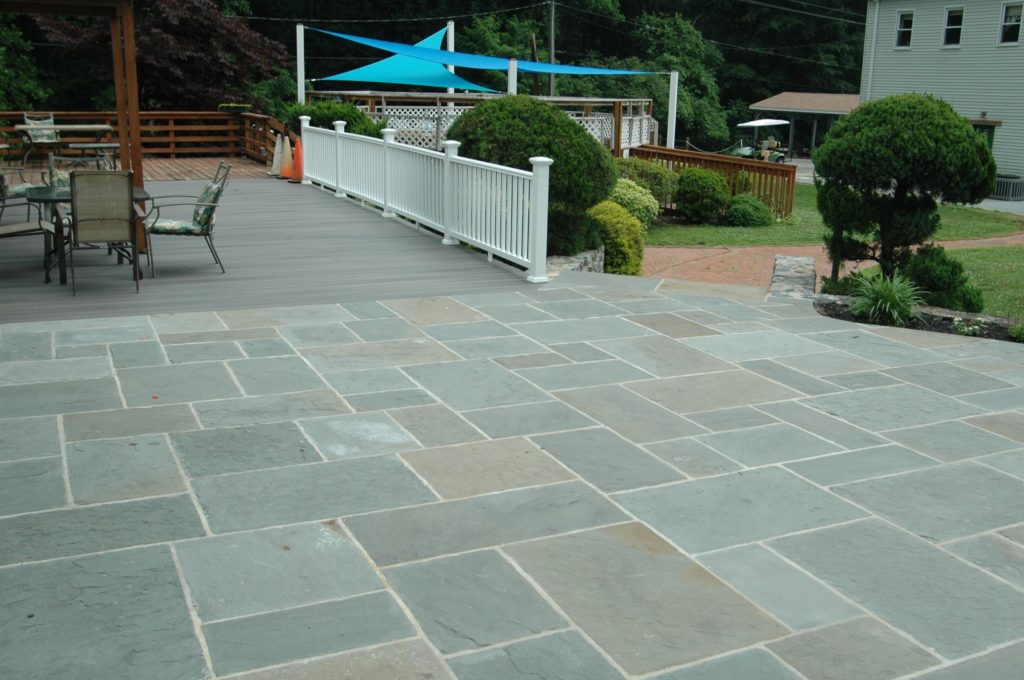 The Office

All the business of the club is transacted in the Pine Tree office. It's the first stop all visitors make once they enter the club. If you have any questions, want to reserve a room or a camp site, want to make a purchase, or have any other need, the staff at the office can help. It houses a small store for basic supplies and frozen food items. Some sporting equipment (E.g. racquets, balls, etc.) are available to borrow if needed.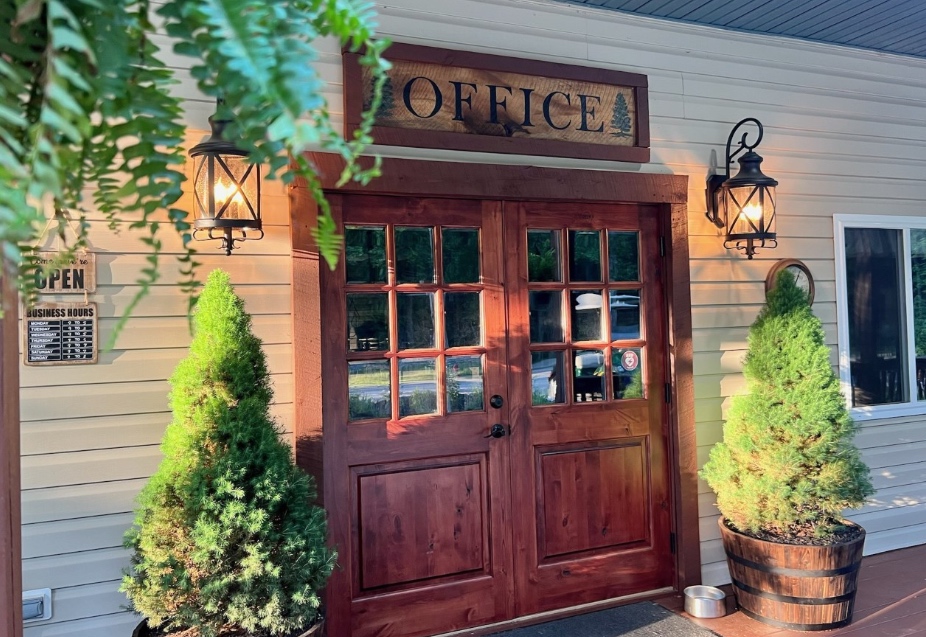 Café Derriere
The Café Derriere is operated by the DKW Café and is located in the old farmhouse. The Café is open during the summer season:
Friday 4:00 pm – 8:00 pm
Saturday 9:00 am – 8:00 pm
Sunday 9:00 am – 3:00 pm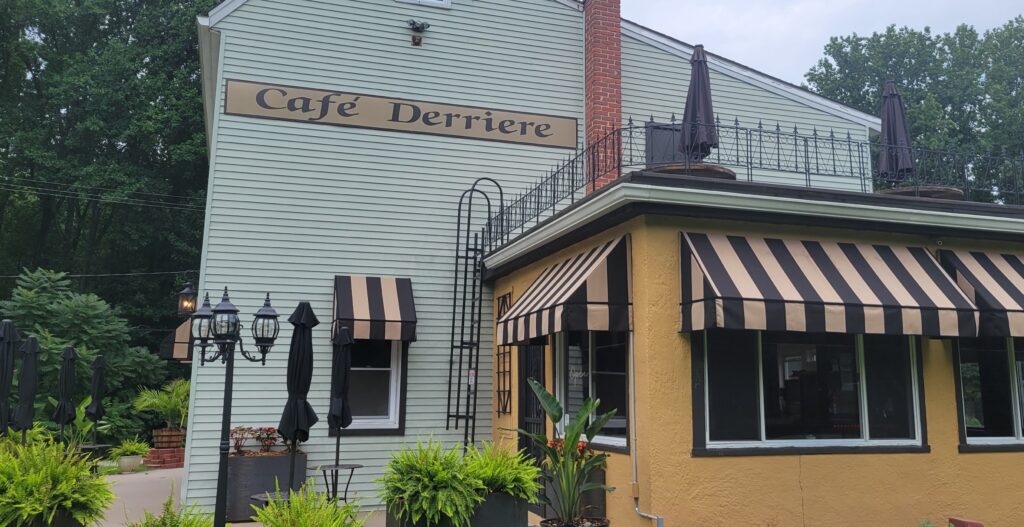 Poolside Pavilion
A covered pavilion with picnic tables is available for guests who bring their own picnic lunch. The pavilion is located just steps away from the outdoor pool. It's also a convenient place to run during summer rain showers or just to take a break from the sun. WiFi service is available from the Pavilion.
The Dog Run
Pine Tree has relocated and expanded our pet exercise area for 2023. The "Dog Run" is in a fenced area located directly behind our pet-friendly rental units.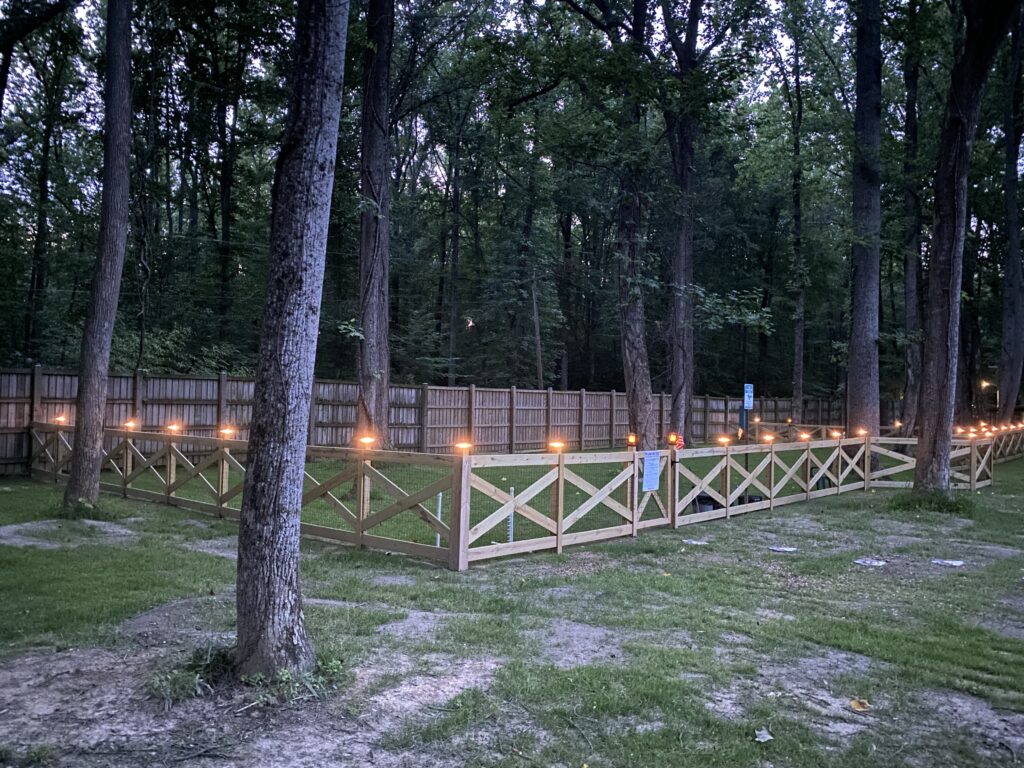 The Glade
The Glade was a new addition to the club in 2021. It is a shady wooded area near the entrance gate to the club and across from the Pine Tree office.
The Glade has become a popular location for outdoor gatherings such as drum circles, bonfires, concerts and other club-sponsored activities. Most recently, Pine Tree members celebrated Halloween, Oktoberfest and our first music festival in The Glade.
The Glade also a peaceful location for reading, meditating or enjoying a morning coffee!