Club Overview
Pine Tree Associates was founded in 1934 and is one of the oldest operating family nudist clubs in the country. Pine Tree is a co-op club, owned and managed by and for the members.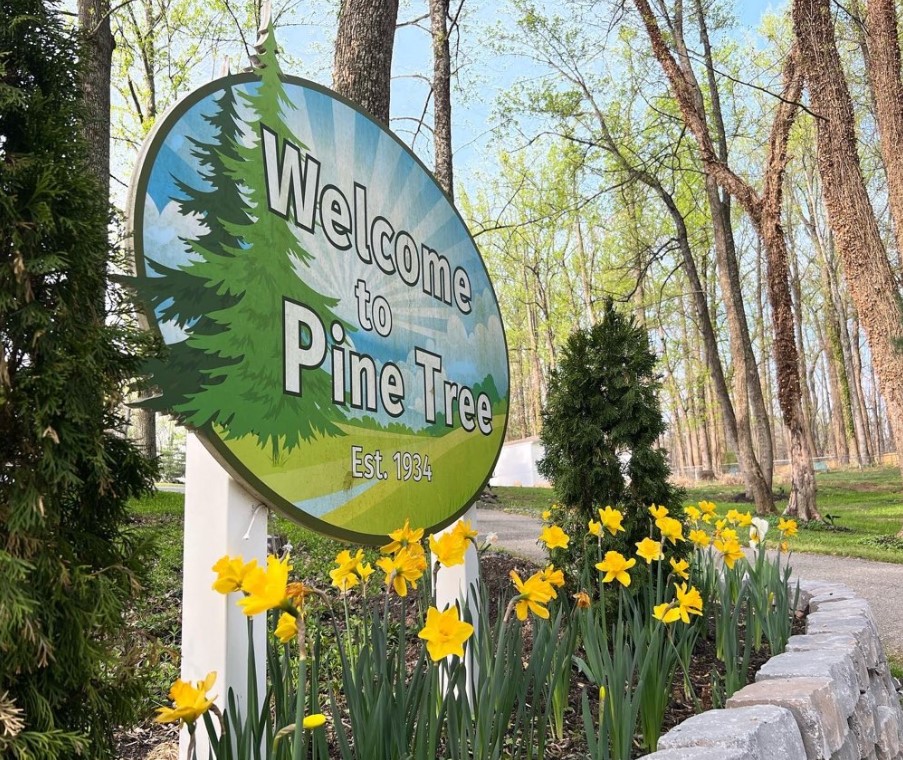 The club is nestled in a tranquil ninety-six acre setting just minutes from downtown Annapolis, Maryland, and a short drive to Baltimore or Washington, D.C. Although suburban sprawl is everywhere, Pine Tree remains in a relatively rural setting and is adjacent to the Bacon Ridge Natural Area, a passive recreation park of 1,000 acres in Anne Arundel County, Maryland.
Unlike many American Association for Nude Recreation (AANR) clubs, Pine Tree is open 365 days a year. In addition to a large outdoor pool, there is an indoor pool that's open roughly from Labor Day through Memorial Day. The indoor pool is located in Keyes Hall, named for the founding family. Keyes Hall is also the location of sauna, hot tub and the exercise and game room.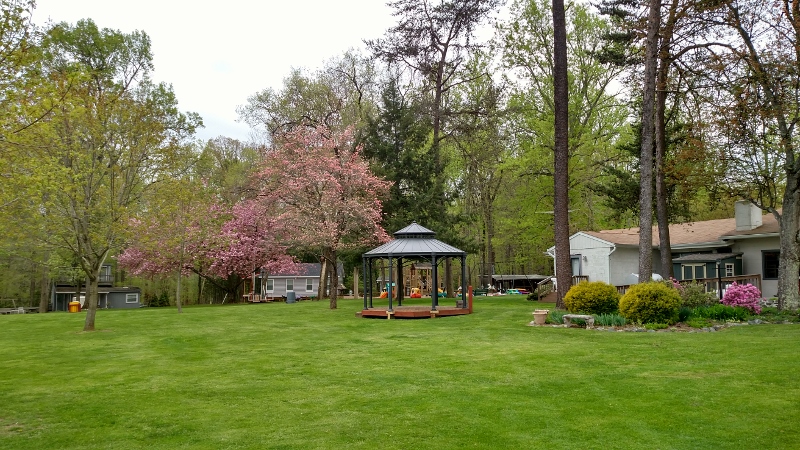 Accommodations at Pine Tree include rental cabins, rental trailers, RV sites, and tent campsites. (Please call to make a reservation before visiting Pine Tree for the first time.) The Pine Tree campground is a loop road, with sites on the inside and outside of the loop. The campground bathhouse or "Adam and Eve" is located in the center, making it easily accessible from any campsite.
Many visitors make Pine Tree their home base for a week-long visit to the area. The waterfront city of Annapolis, home to the U.S. Naval Academy, is just minutes away. In October, thousands visit for the Annapolis Boat Shows. The Sailboat Show and Powerboat Show rank among the world's biggest.
The Maryland Renaissance Festival, which runs from late August through late October, draws more than 250,000 and is just three minutes from Pine Tree.
Some Pine Tree visitors like to make the 30-minute drive to Baltimore to enjoy the shops and restaurants along the Inner Harbor. The National Aquarium, Baltimore, is considered one of the nation's finest.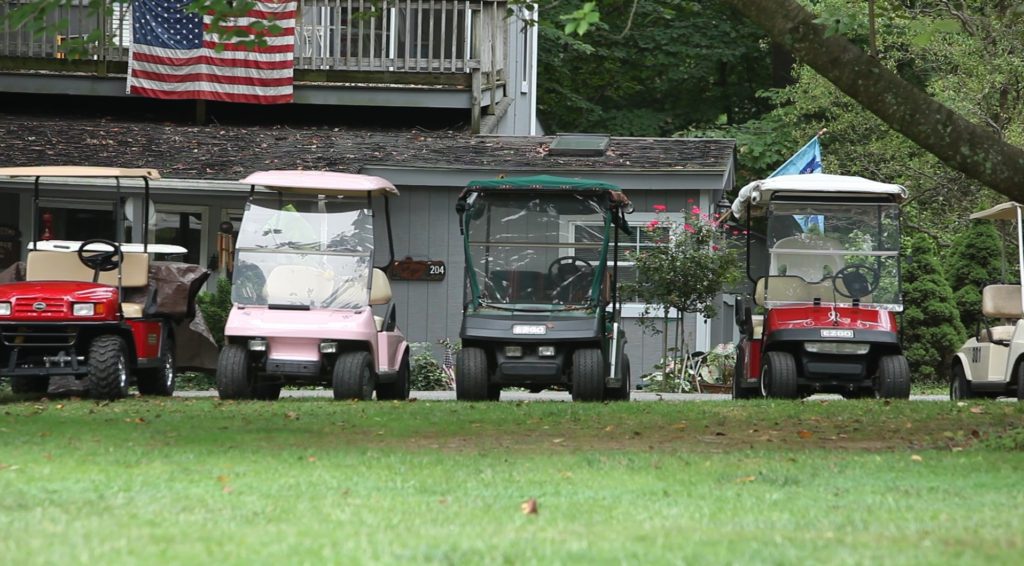 Baseball fans can enjoy Oriole Park at Camden Yards, home to the Baltimore Orioles. When Camden Yards opened in 1992, it ushered in a new age of retro ballpark construction with modern amenities. Even though most teams have built new facilities in the last 20 yards, Camden Yards is still among the favorites of baseball purists.
Pine Tree is also just a 45-minute drive west along Route 50 into Washington, DC and its many attractions, though the area's notorious traffic often pushes that trip beyond an hour.
Of course, many Pine Tree visitors never want to leave the grounds. Pine Tree, being a year-round club, has a busy club calendar. The Sports and Adult Activities Committees have events scheduled year-round. The Halloween and New Year's Eve dance parties have become signature events which always sell out.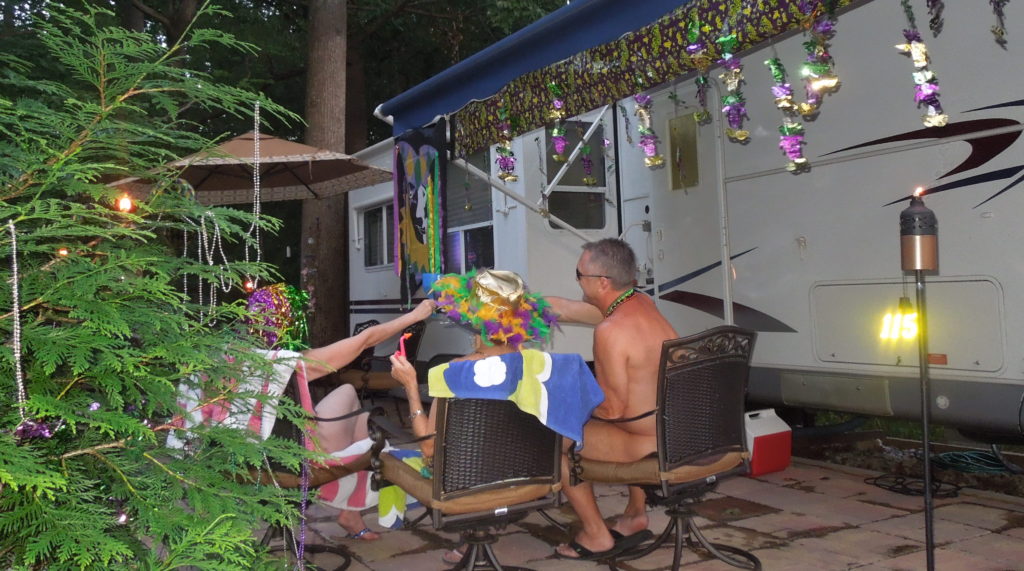 In addition to a steady stream of summer visitors, the club is also the weekend vacation home to a large portion of the members during the warm weather months of May through September.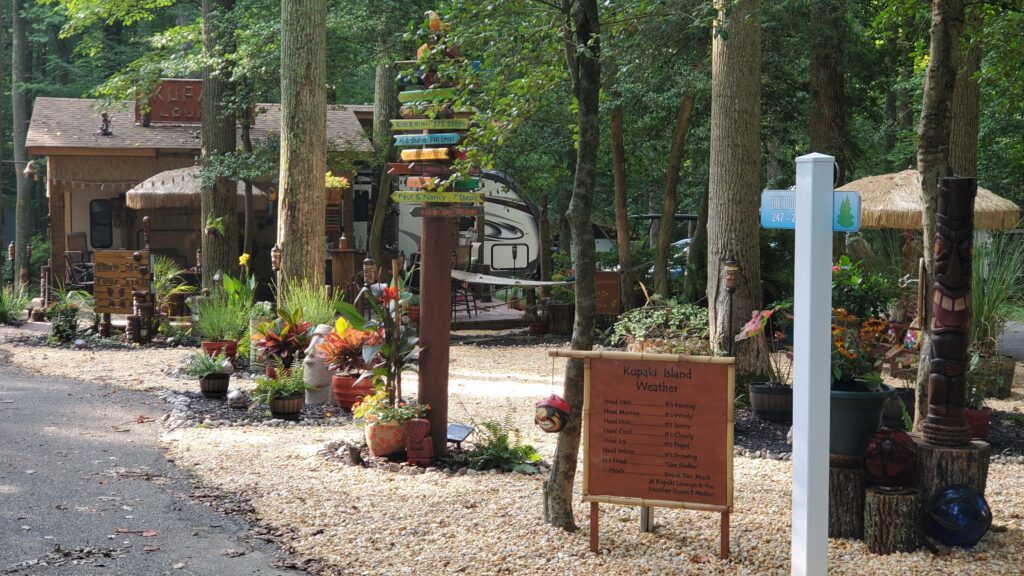 Pine Tree is a place where you can create your own vacation atmosphere! There are approximately 150 lots with trailers and cabins located within the club and available to lease by full members. Keeping in mind there is an indoor pool and hot tub open in cold weather; many members like to escape to their home-away-from-home on weekends year-round.
Pine Tree is great local alternative to trying to make the commute to Ocean City, Maryland which is a traffic nightmare every summer weekend. Not to mention the requirement for bathing suits at the ocean beaches!
The club also has a large contingent of "snowbird" members. They make there winter home in Florida and other warm weather states and return to Pine Tree for the summer months. It all makes for a neighborly and vibrant atmosphere.
Read what some of our recent visitor's have to say about Pine Tree!