Outdoor Pool Complex
Skinny-dip with us! Pine Tree features three swimming pools for our members and visitors to enjoy: outdoor pool, children's pool and the indoor pool.
The large outdoor pool is surrounded by concrete decking and grassy lawn and has been resurfaced and re-tiled for the summer of 2018. Several sun umbrellas and dozens of lawn chairs are provided on a first-come-first-served basis. A licensed lifeguard is always on duty for adults as well as children who use the separate children's pool. It is an ideal place for parents to take their infants and small children. An "Adam and Eve" is located near the pool with showers and restrooms, as well as, a large covered pavilion complete with picnic tables.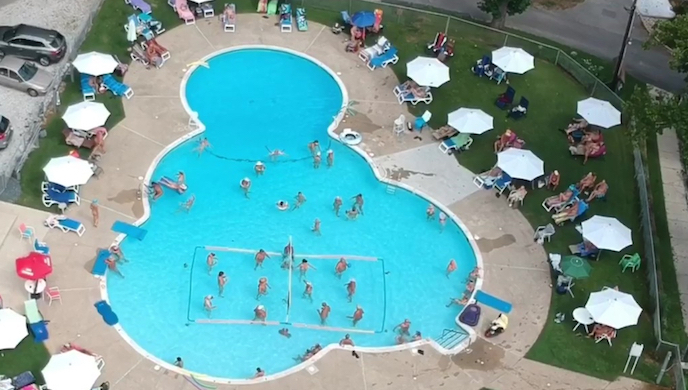 Indoor Pool
The indoor pool is located in the building known as Keyes Hall. It is normally only used during the colder months. The pool area and water are heated to a very comfortable temperature and is an ideal place to spend time when the snow is falling and it is cold outside. Contact the Pine Tree office for Indoor Pool hours.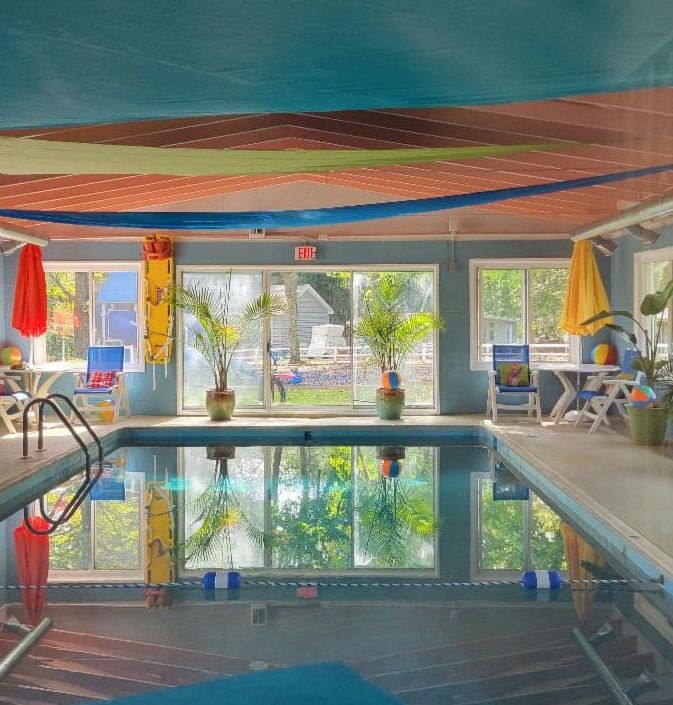 Outdoor Hot Tub
An outdoor hot tub is located beside the Keyes Hall deck. It is open year-round most nights and is kept open late on nights when parties are held in Keyes Hall. This is a very popular gathering spot for our members, especially on cold winter nights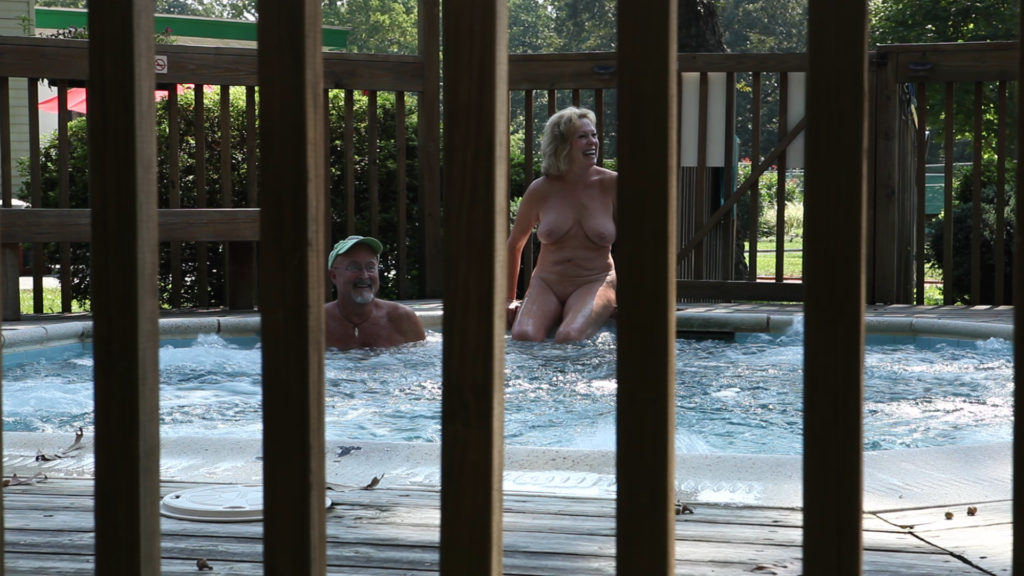 Sauna Room
The sauna room is available for use 24 hours a day. Located in the basement of Keyes Hall, it provides comfort and relaxation. It can be used along with the indoor pool to enjoy a day or evening at Pine Tree during the colder months of the year.