Conveniences
Pine Tree offers many conveniences which make it possible for members and visitors to spend the entire day without needing to leave the club grounds.
Office Store
The Pine Tree office runs a small store selling camping staples, souvenir t-shirts and hats, groceries items, snacks, sodas, and other convenience items. A small selection of frozen food items and a microwave oven is also available. Ice is available for sale by the bag.
Café Derriere
The Café Derriere (Operated by DKW Café) features breakfast, lunch and dinner menu items and is open during the summer season. The Café hours are:
Friday: 4:00 pm – 8:00 pm
Saturday: 9:00 am – 8:00 pm
Sunday: 9:00 am – 3:00 pm
The Café Derriere is located in the farmhouse.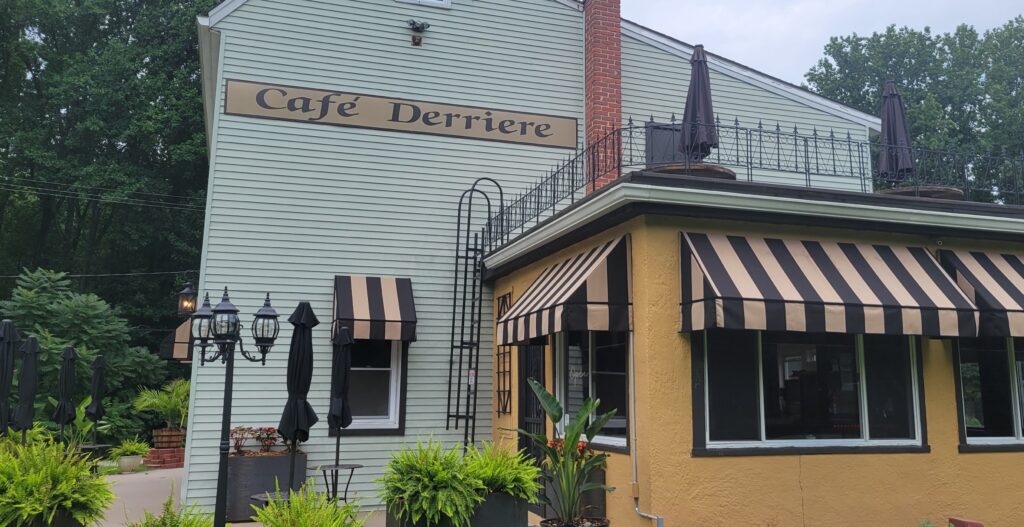 Local Restaurants
In addition our own Cafe, there are several restaurants and sandwich shops within 5-10 minutes of Pine Tree. Feel free to bring your own picnic lunch or stop by a local shop on your way to visit us.
Click on the restaurant names below for their Yelp.com reviews and driving directions to each:
There are many excellent restaurants in the Annapolis, MD area. Check out Trip Advisors list of the best.
WiFi Internet Connection
Keep up with email when you visit Pine Tree. A WiFi Internet connection is available throughout the common grounds. The passcode for access is available at the office.
Yoga
Weekly Yoga classes are held during the summer season. No previous experience is required; the instructors specialize in gentle yoga techniques. See our Club Calendar for scheduled classes and location.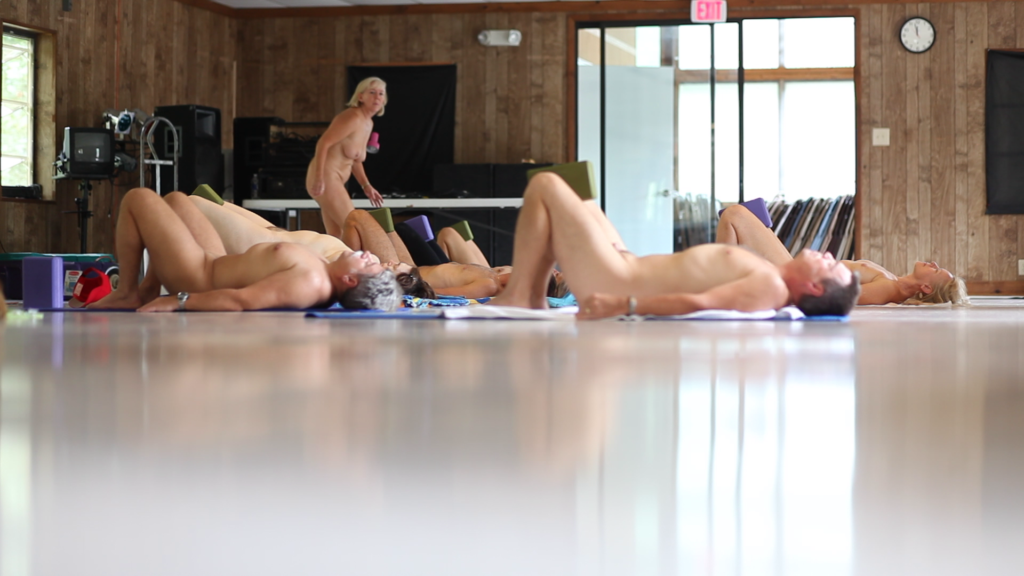 Fitness Center
Located in the basement of Keyes Hall, the Fitness Center offers stationary bicycles, elliptical trainer and universal weight machine.
Showers and Restroom Facilities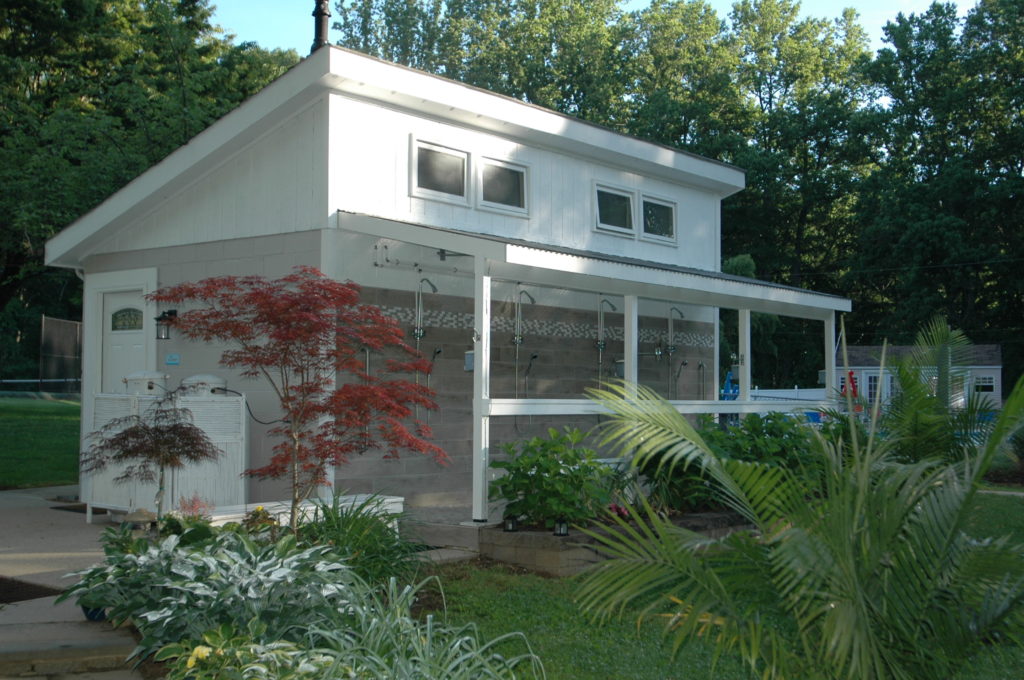 Restroom facilities (referred to as "Adam and Eves" at Pine Tree) are located throughout the club in each of the major lot areas as well as by the pool and in the campground. All restroom facilities include outdoor showers. (Outdoor showers are open from the April – October time frame.) The basement of Keyes Hall also has a large shower room and bathrooms for the colder winter months.
Lending Library
The Lending Library is located in the basement of Keyes Hall. You may take a book out to read during your visit. It is also one of several safe places to go for shelter during unexpected summer rain storms.
Laundry
Coin operated washing machines and dryers are located in the basement of Keyes Hall. Even nudists need to wear clothes sometimes!