Your First Visit
WELCOME!
Whether you're new to the clothes-free lifestyle or you've been a nudist for many years, we'd love to meet you! You have three visits to decide – then it's up to you if you want to join the club. You'll need to schedule your first visit in advance. You can do this by calling our office at (410) 841-6033 or completing our schedule-a-visit form and we will contact you.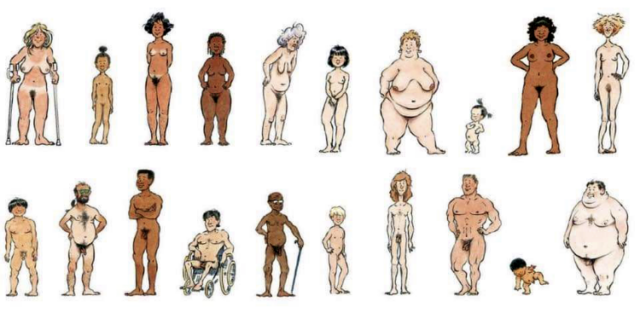 On the day of your first visit, a Membership Committee couple will greet you and give you a short tour of the club. Membership Committee tours are scheduled on Saturdays and Sundays during the summer. Please call our office for the off-season tour schedule. During your first three visits to the club, you are considered a Guest of Membership. Your first visit is half price; the cost for additional visits can be found on our Ground Fees page.
How Can we Set up a Visit?
When Should We Plan to Visit?
| Date | Day(s) of the week | Hours |
| --- | --- | --- |
| May 1 – Sept. 30: | Saturday or Sunday | between 11 am and 3 pm |
| Oct. 1 – April 30: | Saturday only | between noon and 3 pm |
What are the Visiting Requirements?
As a family-oriented club, Pine Tree prefers visits from families or couples. (married or unmarried) Legally married couples must join with their spouse. (I.e. Not as a single, or with another person who is not legally your spouse.) Finally, you must visit the club as a couple if you join as a couple.
Singles of either sex may be considered for membership. However, Pine Tree maintains a balance of male and female members. The club will not be able to invite you to visit as a single if the quota for your gender is filled. Single male applicants must be sponsored by a member couple.
Please call our office prior to your first visit to find out if there are any membership openings for singles of your gender: (410) 841-6033.
Is there a Fee for the First Visit?
The first visit is half price for first time visitors living in the metropolitan area. If you live within 100 miles of Pine Tree and are not a member of American Association for Nude Recreation (AANR) or any AANR-affiliated club, you will receive a 50% discount. AANR members and those visiting from outside the local area would pay the standard Guest of Membership rates as shown on the Ground Fees page.
Can we Bring our Children?
Any minor children you have will be welcome and will feel at home among our members' children. The club offers a well-equipped playground, a wading pool, and children's activities.
How Do We Get There?
When you request a visit, Pine Tree's office personnel will give you directions to the club and instructions on what to do when you arrive. Allow about 30 to 45 minutes driving time from the east side of Washington or south or west of Baltimore. Directions to Pine Tree can also be found on Waze, Google maps and other navigational software. Our address is: 1801 Hawkins Road, Annapolis, MD 21401.
What Should We Bring?
Bring at least one towel per person. You may also wish to bring sandals/flip-flops, a hair dryer, rubber-soled sports shoes (if you plan to use the outdoor playing courts or nature trails), tennis rackets and balls, picnic supplies, reading material, needlework, musical instruments, etc. In warm weather, you'll want to bring suntan lotion, lawn chairs or a blanket, and pool floats.
The Pine Tree office has a small inventory of drinks and frozen food items that can be heated in our microwave oven. The Café Derriere also offers a selection of breakfast and lunch items during the summer weekends. We also welcome visitors to bring a picnic lunch, whenever the weather permits. There is a pavilion with picnic tables just steps from the outdoor pool.
What Can we Expect?
Take one of our video tours for an idea of what to expect when you visit Pine Tree. On your arrival, a membership couple will greet you and usher you on a short tour of the club. They'll introduce you to members, tell you how the club operates, and answer any questions. You may stay as late in the day as you wish.
Must We Disrobe?
Yes! It's natural to experience "first-visit jitters", but you'll be surprised at how quickly you'll relax and feel at home. You'll meet people of all sorts with a great variety of interests, ethnic backgrounds, professions, etc. We all share a love of clothing-free recreation and a friendly, welcoming attitude.
RATE FOR STUDENTS
If you are a full-time student, aged 18 – 26, you can take advantage of our special student rate. This special rate allows you to visit the club as many times as you'd like, without having to join. However, because of the special lower rate and unlimited access, the first visit is not discounted.
AANR MEMBERS
As an American Association for Nude Recreation (AANR) club, we welcome AANR members up to a maximum of eight visits per year. If you're affiliated with another landed-club and are visiting the area, you'll find Pine Tree convenient to most of the area's attractions. Check out our accommodations if you'd like to reserve a campsite or an RV lot.
GUEST OF PINE TREE MEMBERS
You may come as their guest up to three times a year if you have friends who are members. Your member friends will need to advise the office of the visit prior to your arrival. They will be notified once you arrive and will meet you at the office.