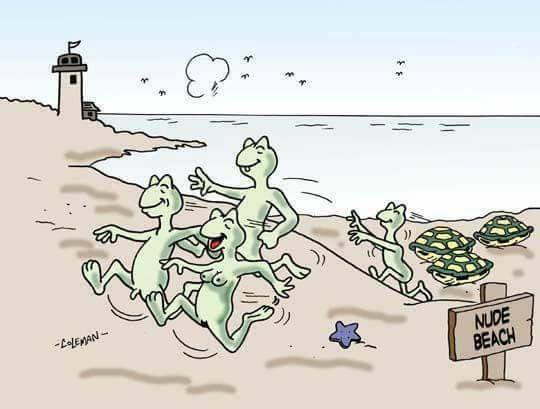 There aren't any legal nude beaches in Maryland, but there is Pine Tree Associates!  Pine Tree is a beautiful family nudist club located just minutes from downtown Annapolis, MD and a short commute from both Baltimore and Washington, DC.  There are indoor and outdoor pools, large outdoor hot tub, tennis courts, pickleball courts, weekend snack bar and many other amenities.
Take one of our video tours to see for yourself!
Make your first visit as a guest of our membership committee and your visit is free!  You must call our office in advance to make a reservation: (410) 841-6033
Thanks!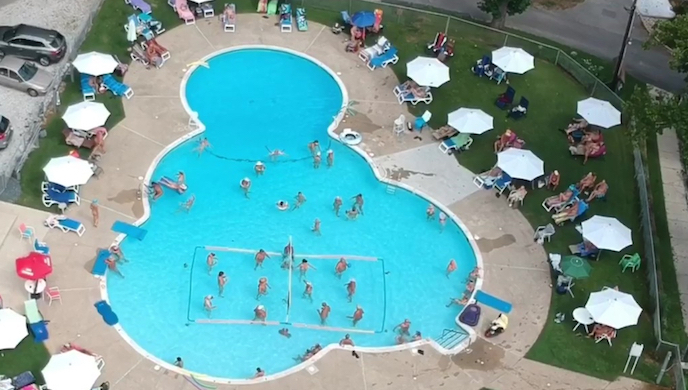 Pine Tree's outdoor pool during a Maryland summer weekend.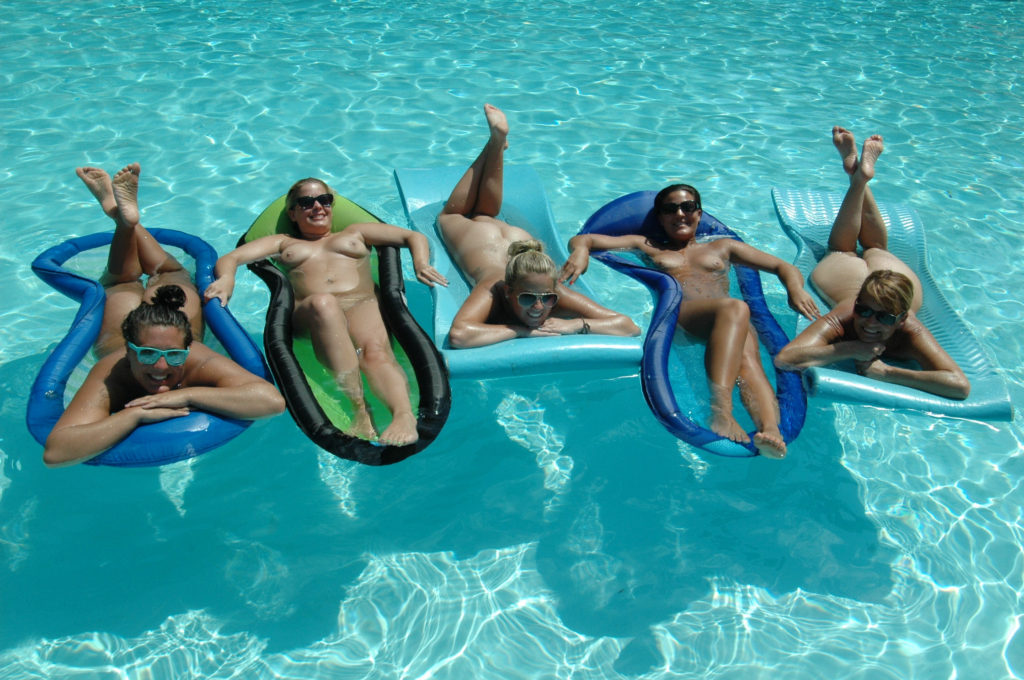 Pine Tree is open year-round … see you at the club!